DVSA DELEGATED DRIVING EXAMINER PREPARATION TRAINING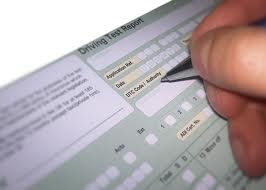 PREPERATION FOR THE DVSA DELEGATED DRIVING EXAMINER AT CARDINGTON
As a former DSA Supervising Examiner I now provide Training and Development for individuals and organisations that plan to attend Cardington on a delegated driving examiner course

.
The Cardington course is a pass or fail course with no guarentee, so let me check your competency levels before you attend Cardington.
DVSA approved Delegated Driving Examiners - the authorisation process, approved tests and other duties
Introduction
Delegated examiners test drivers on buses, coaches, freight and public service vehicles. The companies and public service authorities that own and operate the vehicles employ them.
The company or organisation - ie not the candidate - must apply to the Driver & Vehicle Standards Agency (DVSA). You should submit your application before your candidate has successfully completed the DVSA's preliminary training course. Also, the sponsoring organisation must pay the registration fee, and accept and keep up the written terms of the authorisation terms.
If you need to employ one or more delegated examiners, this guide explains how to meet the DSA's approval and retention requirements.
It is your responsibility to notify the DVSA of any changes that could affect your delegated examiner status.
Subjects covered in this guide
Call or text: 07772 085 085
email: drivingstandard@hotmail.com

or send a message below.