INTENSIVE DRIVING LESSONS AND COURSES DELIVERING QUALITY DRIVING LESSONS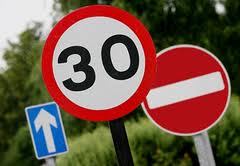 WE SPECIALISE IN INTENSIVE DRIVING COURSES THAT MEETS YOUR NEEDS
UNFORTUNATELY, WE ARE FULLY BOOKED AND NOT IN A POSITION TO TAKE ON ANY NEW DRIVERS.

We provide comprehensive intensive learner driver training courses.
We deliver a complete package for the learner drivers, enabling them to pass the driving test in a week or so with a structured intensive driving course. We take pride in our ability to turn a learner driver with little or no experience into a skilled safe and confident driver with as little fuss as possible and in the shortest time possible.
All our intensive driving courses are conducted on a 1-2-1 basis, unless otherwise requested.
We believe that 1-2-1 intensive driving courses are the most effective method of accelerated learning. You will get the undivided attention to encourage and motivate you throughout your driving tuition. You will be taken through the official DVSA syllabus step by step, thus ensuring that you are trained to the standard required to pass your driving test on the last day of your course.
Pre Paid learner intensive prices.

10 hrs = from £400 or use your own vehicle = from £310
15 hrs = from £590 or use your own vehicle = from £450
20 hrs = from £750 or use your own vehicle = from £600
30 hrs = from £900 or use your own vehicle = from £820
The above prices does not include the DVSA driving test fee.
Call or text: 07772 085 085
email: drivingstandard@hotmail.com

or send a message below.